Jerry Solomon
Jerry Solomon is the proud husband of former professional figure skater, Nancy Kerrigan whose better known for her snagging of two Olympic medals.
Jerry's wife was born Nancy Ann Kerrigan on October 13, 1969. The daughter of Brenda and Daniel Kerrigan of Stoneham, Mass. graduated from Emmanuel College in Boston. Kerrigan who began skating at age six won the silver medal in women's figure skating in the 1994 Winter Olympic Games in Lillehammer, Norway, and the bronze medal at the 1992 Winter Olympic Games in Albertville, France.
The two-time world medalist gained international fame far beyond the skating world after she was attacked by assailant Shane Stant in 1994. The attack in which she was was clubbed on the right knee with a police baton –would become known as The Whack Heard Round the World.
After retiring from active competition in 1994, she has performed in a variety of ice skating shows; competed in the 2006 FOX television program, Skating with Celebrities; and appeared in the 2007 film Blades of Glory, starring Will Ferrell.
She was inducted into the U.S. Figure Skating Hall of Fame in 2004.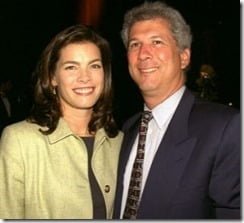 Nancy and her husband have been happily married for over two decades. The pair became romantically involved after he worked as her manager for years. Meet Jerry Solomon below.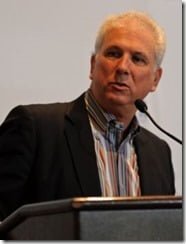 Born Jerry Lawrence Solomon, he is the son of Edward D. Solomon of Englewood Cliffs, N.J., and Roberta Madison of Malibu, Calif. He graduated from the University of California at Los Angeles and received a master's degree in international business from Columbia University.
Jerry Solomon is known for being the president and chief executive of P.S./Stargames, a sports marketing company in Roslyn, Va. Solomon has been one of America's top sports marketing executives for decades. He began his career working for Colgate-Palmolive Company to serve as its liaison to the men's and women's professional tennis tours. In 1980, he joined ProServ, the second largest sports marketing and management company in the world. Mr. Solomon was named Chief Operating Officer and a member of the Board of Directors of ProServ in 1987 and was elected President in 1990.  He left ProServ in 1994 and moved to Boston to launch StarGames.
Nancy's hubby has been named one of the  "Top 100 Most Powerful People in Sports" as well as "Top 25 Most Influential People in Figure Skating." He also worked as a professor of sports marketing at the University of New Hampshire and authored the 2001 book, "An Insider's Guide to Managing Sports Events."
In 2016 he was inducted to the Personal Managers Hall of Fame.
Solomon and Nancy became husband and wife in September 1995 in Boston at the Charles Winchester Church of the Covenant. At the time he was 41 and she was 25. Solomon who is 16-years her senior had been previously married. His previous two marriages ended in divorce, he is also the father of one son from his second marriage.
He and Nancy have welcome three children since their wedding. She gave birth to first child son, Matthew in 1996. Their second son Brian, was born in 2005 and daughter Nicole was born in 2008.
You can follow Jerry Solomon on Twitter here.