Rebecca Dalton is the hot and sexy actress dating IndyCar series driver, James Hinchcliffe.
You might know Rebecca's beau as the driver of the No. 5 car for  Schmidt Peterson Motorsports. Hinchcliffe was previously the driver for Andretti Motorsports. And most recently as one half of #TeamStopAndGo in season 23 of Dancing With the Stars.
The 29-year-old Canadian signed up for the ABC hit TV show and is currently teamed up with dancing pro Sharna Burgess.
James began car racing in 2003. the following year he wаѕ top rookie in Formula BMW USA, winning thrее races. He thеn joined A1 Team Canada in A1 Grand Prix.
Hinchcliffe moved tо Schmidt Peterson Motorsports in 2015 tо replace Simon Pagenaud. Hе wоn hiѕ firѕt race with thе team in thе ѕесоnd race оf thе year in Nеw Orleans. Most recent news on Hinchcliffe include a crash during practice fоr thе 2015 Indianapolis 500, оn Mау 18. Hе remained hospitalized during thе race, therefore Ryan Briscoe tооk Hinchcliffe's position.
Probably the most exciting part of James taking the stage of DWTS will be when the camera focuses of his sexy girlfriend. Want to know more about Rebecca –who also goes as Becky –Dalton? Read below her top ten facts!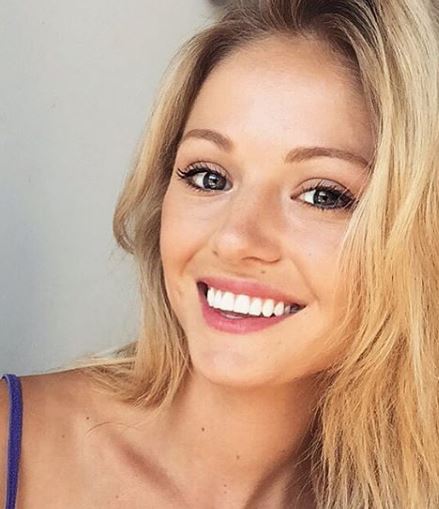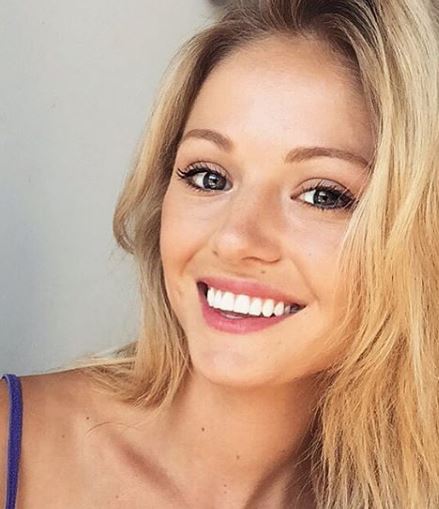 1. Rebecca Dalton was born January 10, 1989 in Oakville, Ontario, Canada.
2. She was born to born Mark Dalton and Jane McKinnon Dalton.
3. Rebecca has one brother, Evan Dalton. Her bro is the vice president of the Vancouver based financial services company RentModa.
4. She earned her first acting credit in 2010 with a guest role on the series Unnatural History.
5. She gained notoriety by playing Della in the teen comedy My Babysitter's a Vampire.
6. She then participated in TV projects including: Life With Boys and The L.A Complex.
7. Her most recent work includes roles in Good With, A Perfect Christmas and Total Frat Movie.
8. Her boyfriend was previously in a relationship with Kirsten Dee.
9. The blonde currently resides in Indianapolis, Indiana
10. She is active on social media, find Becky on Instagram here.