Sally Bolton
Sally Bolton is the lovely and supportive mother of Bonner Bolton –a professional bull rider and handsome male model.
Her son has been into the extreme sport since he was a teenager. Though bull riding has been his passion, Bonner is also known for his modeling. He was signed by IMG Models in 2015 and since then has been featured in major photo shoots and ad campaigns.
Most recently her son has been chosen to participate in season 24 of the Dancing with the Stars. Despite of not having a girlfriend, Bonner wont come short of a cheering team, meet his delightful mother, Sally Bolton below.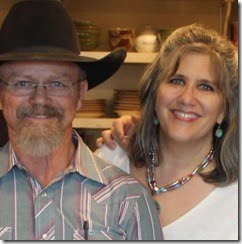 She is a long time bull rider's wife.
Sally Bolton has been married to Bonner's dad, Toya Bulton. Her husband rode bulls professionally for 20 years.
Sally Bolton lived in France. 
Back in 1994 she and her family relocated to France due to her husband's job. Toya was at the time, one of the top cowboys for Euro Disney in Buffalo Bill's Wild West Show. 
She is the mother of five adult children.
Sally Bolton and hubby are the proud parents of five children; sons: Bonner, Brody and Bridger and daughters: Brylee and Bliss Bolton.
Sally Bolton is also a grandmother.
Sally is the proud grandmother to the children of her oldest son, Brody Bolton who is currently married to wife, Jessica –with whom he has four small children.
Sally's son has been successful in the sport.
Bonner who was coached by his own father since he was a kid, won his first world title at 20, two years after going pro.
Sally kept a vigil watch during her son's near death scare.
Bonner Bolton survived a near-fatal fall after being bucked off the back of a bull and landing on his head during the January 2016 season opener in Chicago. He underwent spinal fusion surgery and had doctors insert a metal frame around his vertebra. Sally kept a vigil watch at his bed the whole time her son was in the hospital. Bonner later wrote on Instagram: 'Thank you mom for always being there for me and being my angel and watching over me…'
Sally is also active on social media, you can check her out on Facebook here.