Shantel Jackson
Shantel Jackson is the longtime girlfriend of Grammy Award-winning rapper, singer, songwriter and producer, Nelly.
The two have been together since 2014 after appearing together in the docu-series Nellyville; and have been going strong since. We'll be seeing a lot more of the stunner since her man is set to appear in the upcoming season of DWTS.
Check out more about Miss Shantel Jackson below.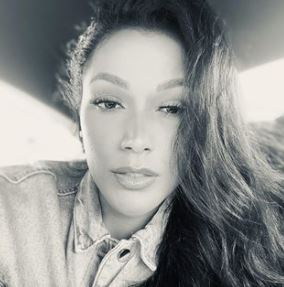 #1 She hails from Miami
5'4″ Shantel Chritstine Jackson was born on July 28, 1984, in Miami, Florida. She is the middle child and has four siblings.
#2 She attended college
She studied entertainment technology at Technical Arts High School and subsequently, psychology at The University of Miami & Miami Dade.
#3 She is a versatile figure
Shantel isn't only regarded as an aspiring actress, she has also branched out into business, fashion design, and modeling.
#4 She dated previously dated boxer Floyd Mayweather
The stunner caught the spotlight during her relationship with the famous boxer, the two dated from 2010 until 2014. Mayweather proposed to her with a $10 million diamond ring, according to reports she gave back the ring following their split.
#5 She was reportedly pregnant
According to her ex, Floyd Mayweather, Shantel Jackson became pregnant with twins in 2013, but she decided to terminate the pregnancy.
#6 She found love again
Shantel and Nelly have been a couple since 2014, rumors of engagement have siwrled around them but they have denied it.
#7 She appeared on a reality show
You may be familiar with Shantel not only for her love life but also because she stars on E!'s reality show The Platinum Life. However, the reality show was cancelled in 2018 after just one season.
#8 She's currently working on her designs
According to her website, Miss Jackson has been designing and has created a number of fashionable pieces since high school; and she is currently working on a unisex clothing line.
#9 She has appeared in several movies
She made her acting debut in 2012 in the film Freelancers, she later appeared in the 2016 movie Here Without You and Supply and Demand. In Freelancers she starred alongside big names like Robert De Niro. Other credits to her name include Eye of the Beholder and Good Riddance.
#10 She's also appeared in several music videos
In addition to her acting Shantel can also be seen in a few music videos including T.I's Let's Get Away, Jamie Foxx's Unpredictable and Stay Fly by Three 6 Mafia.
Find Shantel Jackson on Instagram here.