Sunshine Tutt
Sunshine Tutt is the lovely ex-wife of actor and comedian, Chris Kattan.
Kattan who is best known as a former Saturday Night Live star who popularized the standoffish model Mango on "Saturday Night Live," has recently been casted on season 24 of DWTS.
The California native worked in SNL from 1996 to 2003. Aside from Mango, his other recurring characters included Mr. Peepers, Azrael Abyss among others.
Chris began his career on a number of improv comedy groups and later starred in the 2001 comedy Corky Romano. He also played the on-screen brother of Will Ferrell in the 1998 comedy A Night at the Roxbury. Most recently in 2009, he was casted in ABC's The Middle.
The 2014 Celebrity Cook-off contestant, has kept a relatively low profile, however in 2014 he plead guilty to DUI charges, as a result he was ordered to attend 12-step meetings.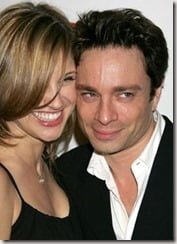 The funnyman was briefly married to the gorgeous Sunshine Deia Tutt, it has been the first and only marriage for Kattan who is currently single. Meet the hottie who was once his wife, below.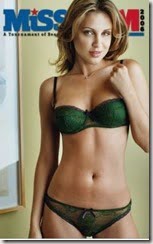 1. The stunning blonde is a Brownsville, Texas, native.
Born Sunshine Deia Tutt, on September 23, 1976, she did some modeling and a couple of TV appearances, including Deal or no Deal in 2006.
2. She is a career woman.
Sunshine Tutt went to St. Joseph's Academy and also studied at The University of Texas at Austin –where she graduated in 1998 with an Associate's Degree in Design and Visual Communication.
3. She is a Los Angeles-based Interior Designer.
According to her LinkedIn, she is a Senior Interior Designer and the current Director of Design at Sublime Interior Designs, LLC. Her summary states she has over 10 years experience in creating and designing boutique and high-end luxury spaces that include large scale residential, commercial and hospitality projects.
4. She got engaged during Christmas at her grandparents' home in Gainesville, Texas.
Chris Kattan began dating the model in 2005 after meeting her at a birthday party. He popped the question on Christmas Eve 2006, it was reported he had the ring gift-wrapped as a gift for Sunshine.
The couple were married in Yosemite Valley, CA in June 2008.
5. Sunshine and Chris were married for only two months.
Kattan and Sunshine Deia Tutt split in August 2008, after eight weeks of marriage. At the time it was reported it was him the one that filed for a legal separation, just weeks after their nuptials.
They cited "irreconcilable differences," court documents showed at the time.
Follow Sunshine Tutt on Instagram here.