Thomas Girardi
Thomas Girardi is the famous attorney husband of singer/actress and reality TV star, Erika Jayne.
Following the release of her 2007 debut single "Roller Coaster" Thomas's wife has gone on to attained nine number-one songs on the Dance Club Songs chart. The most recent one in 2016 with the single, "How Many F***s".
In 2015 the couple was thrown to the spotlight after being casted in the sixth season of the reality television series The Real Housewives of Beverly Hills.
Thomas Vincent Girardi was born June 3, 1939. The 77-year-old is one of California's top lawyers. On the other hand, Mrs. Girardi is an Atlanta native who was born July 10, 1971. They are 32-years apart.
Thomas isn't only a wealthy and successful lawyer, he has been married to his bombshell of a wife since 1999. Read his top facts below.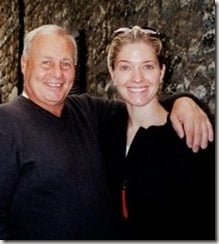 1. Thomas Girardi is a big shot lawyer in California.
He gained a reputation in 1970 after becoming the first attorney in the state of California to win a $1 million-plus award for a medical malpractice case.
Girardi graduated from Loyola Law School in 1964 and then enrolled in a master's program at NYU. He is a founding partner of Los Angeles firm, Girardi & Keese.
2. Girardi had made his fortune taking on high profile cases.
Over the course of his nearly 50-year career he's handle major cases including the $333-million settlement in the groundwater contamination case that was made famous by the movie, Erin Brockovich. Making him a lawyer recognize worldwide for his class-action lawsuits which left millions in his pocket.
3. Thomas Girardi has also been on the other side of the table, after being sued over fraud.
In 2016, Court documents claim Girardi used $130 million he won for clients in a class action suit for personal and unreleased business debts.
4. Thomas Girardi and wife Erika have no children of their own.
Girardi's wife was previously married to a fella named Tommy Zizzo. From that relationship she welcomed a son, Tommy Jr. who is a police officer.
5. Thomas has been previously married.
According to online info, Girardi has two ex wives. His first wife was Karen Weitzul. The two married August 29th, 1964. His second wife was Kathy Risner, and they married in September of 1993.
6. Tom is also part of the "Inner Circle" of plaintiff attorneys.
Inner Circle of Advocates, is by invitation only and limits its membership to the top 100 trial lawyers in the United States.