Thomas Jane
Thomas Jane, the actor known for numerous TV and film roles such as Frank Castle in 'The Punisher' -is currently the lead man in the life of Anne Heche.
Both Jane and Heche don't need much of an introduction, the pair has lead successful careers on screen and made their red carpet debut as a couple earlier this year.
50-year-old Heche, who's been in films such a Six Days Seven Nights and Wag the Dog, split from actor James Tupper last year following a decade-long relationship in which they welcomed son Atlas, 10.
She's also mother to 18-year-old son Homer with ex-husband Coleman Laffoon. Heche previously dated Ellen DeGeneres for three years leading up to their 2000 split.
She and Thomas Jane have been together for over a year. Check out more interesting facts about him.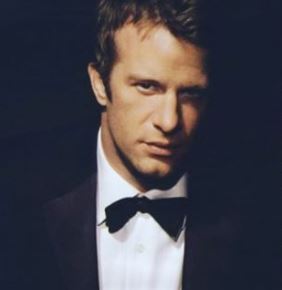 #1 He adopted his mother's maiden
Thomas Jane was born Thomas Elliott III on February 22, 1969; the Baltimore, native adopted his mother's maiden name for he liked having a women's first name as a last name.
#2 Jane was homeless after moving to Hollywood
After high school, Thomas Jane made the move to Hollywood to pursue an acting career. As an 18 year old he initially lived out of his car and made a living as a street performer.
#3 He began his career appearing high profile films
Jane started making his mark as a support cast in several high profile films such as 'The Crow: City of Angels, Boogie Night, The Thin Red Line and Magnolia. Other film credits include Deep Blue Sea, The Mist, Hot Summer Nights, The Predator.
#4 He trained with the Navy Seals for his role in The Punisher
Jane is said to have trained for nearly 7 months with United States Navy SEALs. He gained 20 pounds of muscle in doing so and also read as many comics of Punisher as he could.
#5 He turned down the role for the film Stander
The 2003 film 'Stander' as a South African police officer turned bank robber, was one of the first films with Jane in the lead role of noteworthy. Though he initially turned down his role, Jane recived critical acclaim.
#6 He founded his own entertainment company
Thomas Jane is the founder of RAW Studios, an entertainment company releasing comic books written by him.
#7 He made his directional debut
In 2009 Jane debuted as a director with psychological mystery thriller 'Dark Country' in which he also starred. He did storyboard for the entire film and had it shot in 25 days.
#8 He is a two time divorcee
Jane was formerly wed to actress Ayesha Hauer from 1989 until 1995; and Oscar-winner Patricia Arquette from 2006 thru 2011.
#9 He is a father
Thomas Jane is the proud father of 18-year-old daughter Harlow, from his marriage to Patricia Arquette.
#10 Thomas Jane and Anne Heche are former co-stars 
Ironically, the now couple played bitter exes on the HBO series Hung, over a decade ago. They became friends ever since.
Find Thomas Jane on Instagram here.