Tyler Nicholson
Tyler Nicholson is the proud boyfriend of Olympic snowboarder, Jamie Anderson. Nicholson is also a snowboarder hailing from Canada.
We'll probably bee seeing a lot more of Tyler and his girlfriend –who's been casted to appear in the upcoming season of Dancing With The Stars –in which an all athlete cast will be dancing before the cameras.
Jamie –a two time Olympic champ –won the inaugural Olympic slopestyle event in Sochi four years ago and she won her second gold at the Phoenix Snow Park in Bongpyeong, South Korea –earlier this year –becoming the first woman to win two Olympic gold medals in snowboard.
Her beau certainly doesn't stay too far behind. Check him out on his top facts below.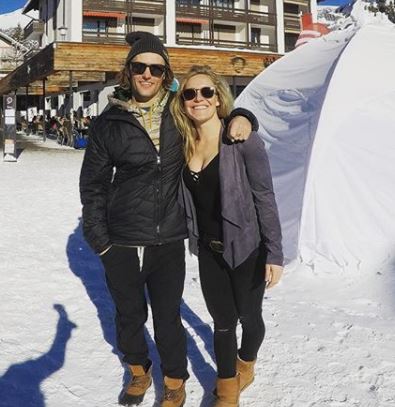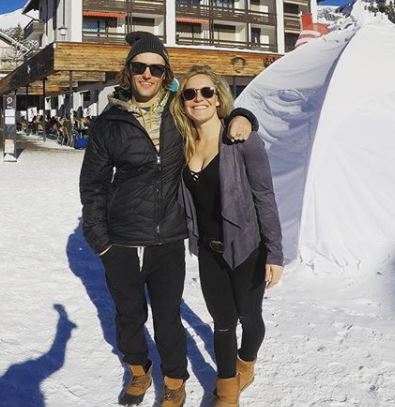 #1 Jamie and her beau certainly have things in common, in case you didn't know, Tyler is a Canadian Olympic snowboarder who is five-years younger than Anderson.
#2 Tyler Nicholson was born August 3, 1995. The Canadian athlete met Anderson at a bar, the two became friends and have been dating for the last 3-years.
#3 The North Bay Ontario native, began snowboarding aged 7 –after getting his very first snowboard as a gift for Christmas.
#4 Nicholson won bronze at the 2010 Ontario Winter Games. Two years later, he competed in slopestyle at the inaugural Winter Youth Olympic Games in Innsbruck, finishing in sixth place, according to his bio on Canada's official Olympics website. In 2013, he took home a gold medal at the FIS Junior World Championships.
#5 Tyler Nicholson joined Canada's national snowboard team for the 2013-14 season, but he didn't qualify for the 2014 Winter Games in Sochi, Russia. He did, however, qualify for the 2018 Winter Games in Pyeongchang, South Korea –his first time competing in the Olympics.
#6 He was out of action for some time last year –after he tore his ACL in Italy, and had to get surgery. He recovered in time to compete at the Dew Tour slopestyle event in December 2017.
Find Tyler Nicholson on Instagram here.