Laura Giaritta
Laura Giaritta is the long time wife of white rapper, Vanilla Ice; real name Robert Matthew Van Winkle.
Her 53-year-old hubby made a name for himself in the 90's and later transitioned to TV work. Laura and Robert Matthew Van Winkle were together for over two decades before the couple filed for divorce.
Sadly, like most couples under the spotlight, their marriage fell apart and are currently divorced.
During their time together Laura Giaritta and Van Winkle welcomed two children together. During that time, Laura managed to lead a life away from the cameras.
There's not much information about her personal details as she has always kept a low profile and is not a fan of interviews. We do know a few things about her, keep reading to find out more about her.
Rob Van Winkle
Vanilla Ice, 53, is responsible for the first hip-hop single to top the Billboard Charts: "Ice Ice Baby" in 1990. Vanilla struggled to live up to the huge hit and never reached the same level of success in the music business.
He moved on from music and eventually landed a home-flipping show on the DIY Network in 2010. "The Vanilla Ice Project" has run for nine seasons, with over 100 episodes.
He now lives in a home that he renovated on the reality show, which was featured in an article in Florida Today in 2018.
Robert Matthew Van Winkle
Born Robert Matthew Van Winkle on October 31, 1967; the Dallas, TX native got his nickname while performing with a breakdance troupe.
He entered rap stardom following the success of his famous single Ice Ice Baby; which became the first hip hop song to reach the top of the Billboard Charts. He was the musical guest for Saturday Night Live in 1991. Ice also famously dated Madonna in 1990, for eight months.
Further albums by Van Winkle, including 'Hard to Swallow', 'Bi-Polar', and 'Platinum Underground', featured a less mainstream-oriented sound inspired by alternative metal.
His 2011 album is 'Wisdom, Tenacity & Focus' (better known as just 'WTF'), featured Ice's return to the more electronic and classic hip-hop sound that was present in some of his past classics.
Aside from music, Robert Matthew Van Winkle won three motocross titles at the Grand National Championships, but a broken ankle hampered his professional goals.
Back in 2016, Vanilla Ice was casted on DWTS. At the time he signed up for then season 23 of the hit TV show. He was paired up with pro Whitney Carson.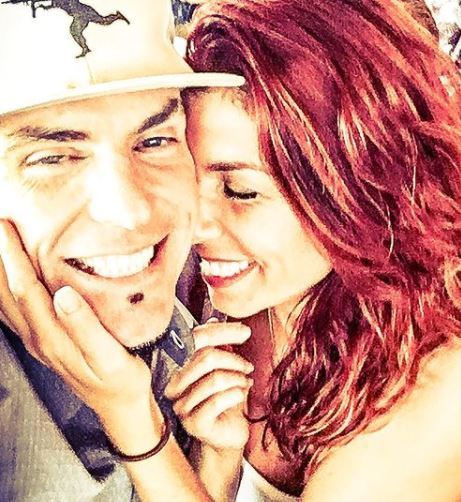 Fast-forward to present day, Vanilla Ice has moved on with another woman and is actually the father of a baby daughter named, Priscilla. His current baby mama is yet to be identified.
Laura Van Winkle
Laura Giaritta, who also goes by Laura Van Winkle, and her man, have had their fare share of drama in the past.
So is not really a surprise they ended up splitting after all. That said, they were together for 22 long years, during which they were stuck with each other.
In the past, there have been a number of reports of the couple getting into domestic disputes and rumors of them splitting up have also surfaced a few times.
Let's take a ride into memory lane. Back in 2001, Ice was arrested in Florida for assaulting Laura after the two had engaged in a major argument as they drove. Robert had to go on probation and attend family therapy sessions.
In 2004 Laura's famous husband was arrested again after assaulting his wife of seven years.
In 2008 he was booked into Palm Beach County jail on a domestic battery charge after assaulting Laura once again, allegedly after learning that she had been unfaithful.
In 2011 they were said to be separated but were seen attending the 2012 screening of the comedy film "That's My Boy."
Laura Giaritta was born in 1971, to parents, Elaine Giaritta and Thomas Giaritta. She was raised along one sister, Renee.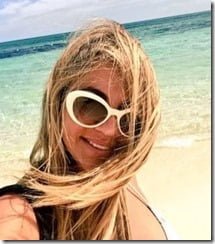 Fast-forward to when her path and Vanilla Ice's cross. Laura met her hubby in 1995, at a Fourth of July party. At the time you could describe her as a groupie. The couple tied the knot two years later in 1997.
She and her hubby opened an Extreme sport store in Miami, which they named after Ice's album – '2 The Xtreme.'
Laura who is active on social media, finalized her divorce from Vanilla Ice on November of 2019. The process took three years and they had been living separately for years.
In 2018, Laura accused him of 'failing to reveal all of their assets and property in the divorce.' After receiving this information, a judge ordered Ice to pay $121,000 in previous support payments plus $10,000 per month until a final settlement is reached.
According to outlets, Laura and Ice signed their settlement in October of 2019.
During their tumultuous relationship, Ice and Laura Giarritta welcomed and raised two children together, daughters Dusti Rain and KeeLee Breeze.
Dusti Rain Van Winkle
Laura Giaritta gave birth to first daughter, Dusti Rain in 1997.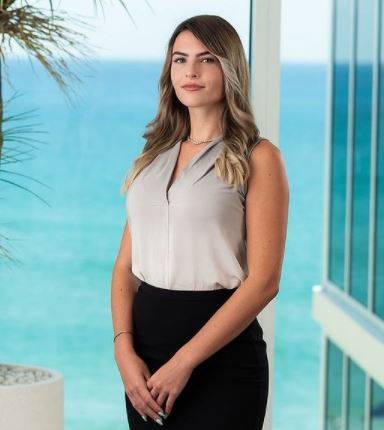 23-year-old Dusti Rain Van Winkle is a college student currently attending Full Sail University in Florida; where she is pursuing an Entertainment Business bachelor of science degree.
She also belongs to the Nat'l Society of Collegiate Scholars and describes herself on social media as a realtor.
According to a profile, Dusti Rain is a licensed real estate sales associate in Stuart, Florida. Her employer is Rock And Roll Real Estate.
Dusti who has over 4k followers on Instagram keeps her page updated and often uploads images about her daily activities and lifestyle. According to her feed, she is currently in a relationship with a guy named, Kyle Christoffers.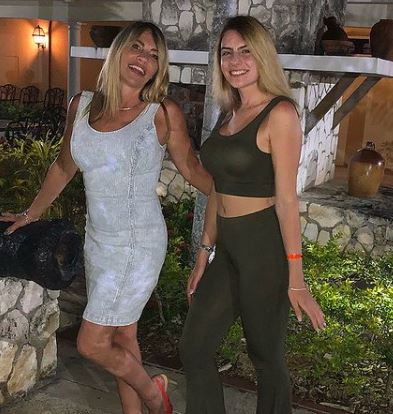 Dusti seems to have a close relationship with her mother, Laura Giaritta. In a mother's day post from 2018, she captioned a photo of her and her mom
"Happy Mother's Day to the best mom ever, words can't even explain all the things she's taught and done for me, I love you soooo much"
Keelee Breeze Van Winkle
The former couple welcomed second daughter KeeLee Breeze in 2000. She is the youngest daughter of rapper Vanilla Ice and the former Laura Van Winkle.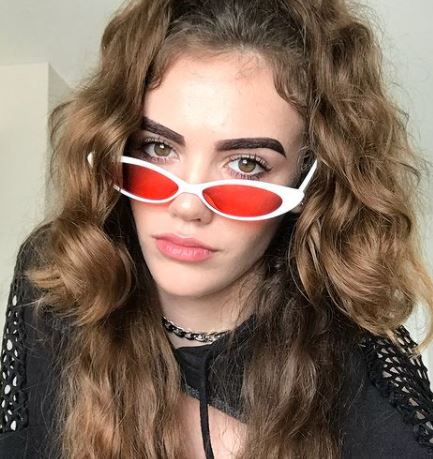 20-year-old Keelee Breeze goes by Keelee and is quite active on social media like most kids her age. She has an active Instagram account where she often posts about her family, friends and all kinds of shenanigans. She has over 1k followers.
Keelee seems to be in a relationship with a guy named, Patrick Francavilla. It is also safe to say she is into makeup and fashion.
In 2016, for her birthday, she got a Mercedes-Benz G Wagon. With her looks, Keelee like her older sister, could definitely make it as a model.