Victor Voronov
Victor Voronov was once the husband of Olympic ice skater-turned-TV personality, Johnny Weir -who has been casted to appear in the upcoming season of DWTS.
The 36-year-old two-time Olympian and three-time US national champion appears to be single at the moment, however that wasn't always the case. Weir who is openly gay, used to be a married man.
Weir started his career off the ice as a commentator for the 2014 Games in Sochi. Also in 2014, he went through a bitter separation with his then-husband Victor Voronov. The two were married for four years before their relationship came to a feiry end.
The figure skater turned broadcaster and his former lawyer lover had at least two separate altercations between them before finally splitting in 2014. The pair wed Dec. 31, 2011, in a civil ceremony in New York. Their divorce was finalized in 2015.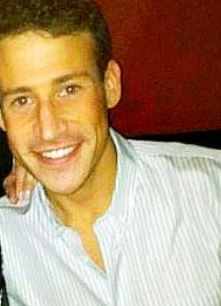 Victor Voronov was born in Russia on July 4, 1984 to parents Tony and Lili Voronov. He graduated from prestigious Georgetown law school in 2008. According to his LinkedIn page, he obtained his undergraduate degree at Emory University from 2001-2005, where he was on the Dean's List. And he speaks three languages: English, Russian and Spanish.
Voronov belongs to the New York City Bar Association and most recently the National LGBT Law Association.
Victor Voronov, now an attorney in civil litigation is currently based in Michigan. He worked previously served as vice president and legal consultant for a real estate company. He was previously a corporate lawyer for Chadbourne & Parke LLP.
The page also mentions that he is a donor for philanthropies such as Human Rights Campaign, which fights for LGBTQ rights and The Trevor Project, an LGBTQ crisis intervention and suicide prevention organization.
In 2015 reports surfaced that Voronov had found love again and was in a relationship with another figure skater, Joti Polizoakis. At the time the two were said to be engaged but later Voronov blamed ex, Johnny for ruining his relationship with Joti.
Find Johnny Weir on Instagram here.