Nikki Glaser Boyfriend
Nikki Glaser, whom you may or may not recognize as a stand-up comedian, appears to be currently single. Is there or not a Nikki Glaser boyfriend?
The blonde standup comedian is an open book when it comes to being funny, however the same can't be said about what happens when the curtain is down.
The funny lady rarely speaks about her personal life and don't even mention her love life situation. Is pretty much unclear whether she is currently seeing anybody or not. And, if she is she most likely won't say.
After some online digging, we did find a few interesting facts about the presumably single 36-year-old. So, peel your eyes and get all the tea on Nikki Glaser, including relatives and if there's actually a Nikki Glaser boyfriend or not.
Nikki Glaser Sister
Nikki, known for her smart mental sharpness, was raised along one sibling, sister Laure. To tell you about Nikki's sister Lauren Glaser, you first need to know about Nikki.
Born Nicole Rene Glaser on June 1St, 1984; the Ohio native is well known as the co-host of the comedic podcasts You Had To Be There, alongside Sara Schaefer and We Know Nothing with Phil Hanley and Anya Marina.
She received her English degree from the University of Kansas and at the same time reached the semi-finals of the NBC reality series Last Comic Standing.
She is also notable for her MTV talk show Nikki & Sara Live, as well as for her appearance in the stand-up-comedy-themed documentary film I Am Comic.
In 2016, she released her Comedy Central series "Not Safe with Nikki Glaser;" where she became known for openly speaking about intercourse.
Glaser has also made memorable appearances on Comedy Central's "@midnight with Chris Hardwick" and "Inside Amy Schumer."
In addition, she hosted Comedy Central's first live daily morning show, You Up with Nikki Glaser, for SiriusXM.
In film, Glaser appeared in Judd Apatow's Trainwreck, for Universal; as well as in Henry Phillips' movie, Punching the Clown.
Her hour-long stand-up special Bangin, was released on Netflix in October of 2019.
Lauren Glaser
Unlike her famous funny sister, Lauren has lead a simple and normal life away from the glitz of showbiz.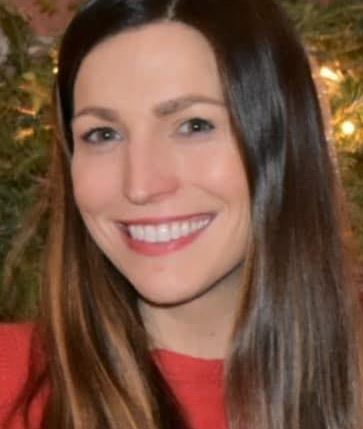 Lauren Glaser who is older than Nikki, chose the path of most ordinary people, she is a teacher. Lauren is actually a Spanish teacher currently working at Kirkwood high school; the same high school she attended.
The dark haired lady is currently married to husband, Matthew Green. Reason why, she is now known as Lauren Green. Lauren and her husband are the proud parents of one daughter together making Nikki a proud auntie who is always flaunting her adorable niece on social media.
Lauren and her family are residents of St. Louis.
Nikki Glaser Dancing With The Stars
Back in 2018, you may recall Nikki briefly appearing on DWTS. She was tapped to appear in that year's season of Dancing With The Stars. Her dancing partner was Gleb Savchenko.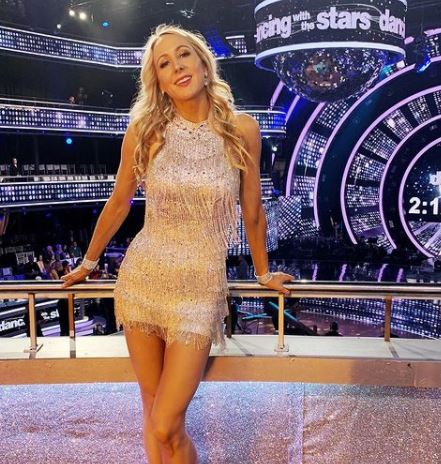 Sadly they didn't get too far failing to make a lasting impression. Nikki and Savchenko became the very first couple to be eliminated from the dancing competition.
By the time she appeared on the famous show, it is believed there was a Nikki Glaser boyfriend cheering her on.
Nikki Glaser Married
The blonde is apparently single, and has never been married. There was however a Nikki Glaser boyfriend.
That said, she used to be in a relationship with a fella named, Chris Convy. The two met back in 2013 while she worked on Nikki and Sara Live. The former couple came up with the show, Not Safe With Nikki Glasser.
She confirmed the relationship during an interview telling The Washington Post that talking about intimacy on TV so much took "a lot of fun out of sex for me," "especially because I work with my boyfriend."
It is believed however, the former love birds parted ways sometime in 2016.
Nikki Glaser Husband
Since she has never walked down the isle, Nikki Glaser does not have a husband. Again, there was only a Nikki Glaser boyfriend not husband.
Following her breakup from Convy, it appears Glaser has devoted herself to her work. She is pretty active on social media however, there's no sign of any fellas on her radar.
It's kind of ironic that Glaser who openly talked about analyzing and experimenting with various issues of relationship in her show and provided advice on a variety of relationship matters –is not in a romantic relationship herself.
Chris Convy Nikki Glaser Boyfriend
Chris Convy was born and raised in St. Louis and graduated from the University of Missouri. He is in the entertainment industry as he works as a producer. He was nominated for an Emmy, for Outstanding Variety Special (Pre-Recorded) – 2020.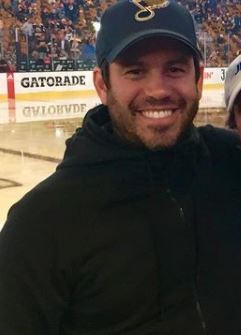 Chris Convy and Nikki actually worked together as he executive-produced and co-created Not Safe with Nikki Glaser.
Nikki recalled during an interview how Chris Convy had the idea for the show and asked her 'You're kind of a huge perv so why not do something with that?'"
She then added
"He is such a fantastic person to work with and he has made my show so great. I would never fire him. I'd fire him from my vagina before I fired him from my show."
Though Not Safe was canceled after only one season, she and Chris had a great time working together, at one point even shooting a humorous segment called "Finding a Girlfriend for Nikki's Boyfriend," which proved how secure and comfortable the two were together.
However that was back in 2016, literally ages ago. It is not clear exactly why or when the two decided to split up. Nikki did address the breakup briefly saying
"I was prepared to lose at some point," "Just like I was prepared to lose my boyfriend. Most relationships don't last, and most TV shows don't last. It softens the brunt when those things blow up."
Chris Convy also has another connection to the world of comedy. His younger brother is comedian, Tim Convy.
Tim was a member of the band Ludo, he performed on The Tonight Show, Jimmy Kimmel Live, MTV, and at venues and festivals all over the country.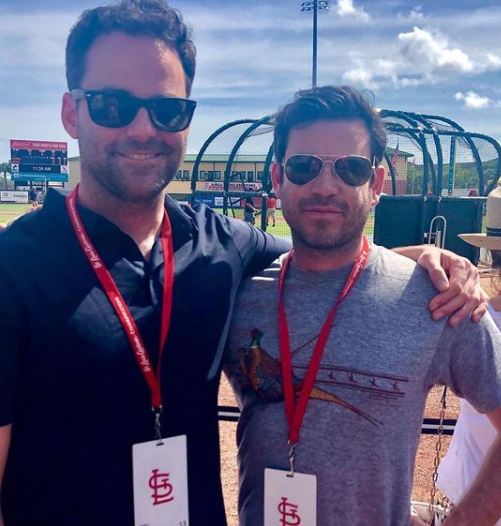 After hanging up his synthesizer, Tim studied improv at the Upright Citizen's Brigade Theater in New York City. As a standup comic he has performed at a few of the country's legendary comedy clubs and several terrible comedy clubs. Tim has shared the stage with Kyle Kinane, T.J. Miller, Chris D'Elia, Nikki Glaser, Jon Lovitz, to name a few.
Before returning to St. Louis, Tim worked as a writer and producer on shows for MTV and Comedy Central. According to his social media, he loves music, baseball, and T-shirts; and is a regular on Instagram.
Find Chris Convy on Instagram here.
Nikki Glaser Net Worth
According to online sources, Nikki is said to posses a net worth estimated to be around the two million mark. Maybe Nikki Glaser Boyfriend would like to reconsider?
The funny gal, TV host and podcaster gets her income and total earnings from her work in the industry including acting and TV gigs, as well as her comedy specials and live performances.
Nikki Glaser Height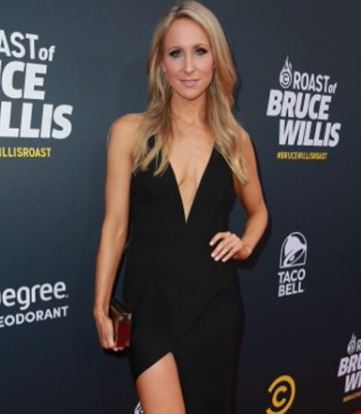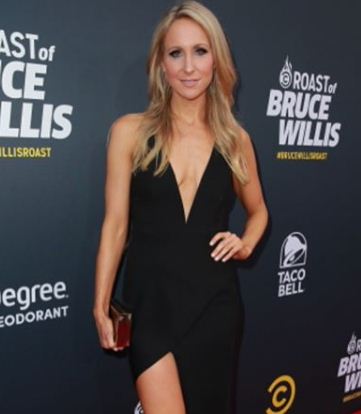 Boyfriend or not, Nikki Glaser is looking hot, she is a tall and slim lady. It is safe to say she stays fit and has a great figure for TV. She is 5ft 9 or 1.75 m tall.