Tinashe
Tinashe, the actress, singer, and songwriter has everything going for herself but a boyfriend?
The 25-year-old talented bombshell is currently a contestant on season 27 of Dancing Whit The Stars but it appears that no special guy is cheering on her corner.
Tinashe who could be currently single or just not ready to go public with a relationship, was previously linked to NBA player, Ben Simmons –yeah the same Ben Simmons currently dating Kendall Jenner. Reports surfaced that Ben cheated on her with Jenner. She and Ben first appeared in romantic photos on her Instagram earlier this year but by June Ben had moved on to Jenner. For the time being, it looks like Tinashe has not been lucky in love.
Born Tinashe Jorgensen Kachingwe on February 6, 1993; to parents Michael and Aimie Kachingwe, she has two younger brothers, Kudzai and Thulani.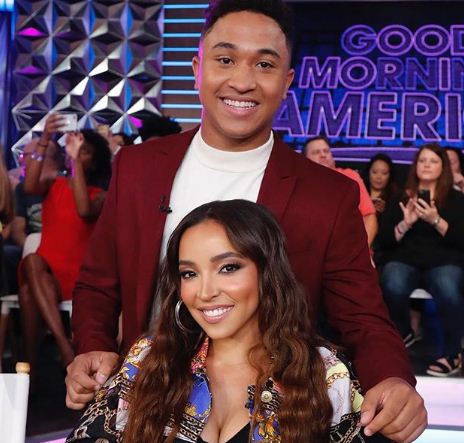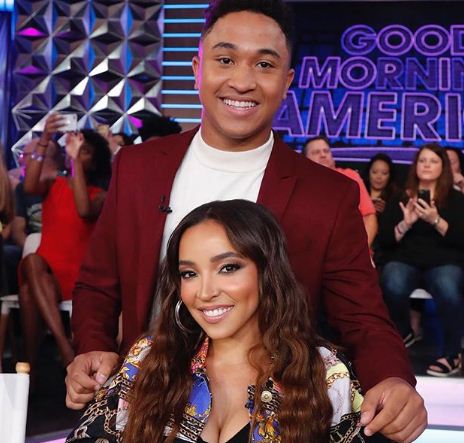 She has been active in the entertainment industry since 2000 and has since landed a number of acting roles. You may remember her from TV work on Two & Half Men or the film The Polar Express.
As for her music career, she was first in a group called The Stunners. In 2012, following her split from the group, she released very successful mixtapes "In Case We Die" and "Reverie."
She then landed a contract with RCA and made her album debut with Aquarius in 2014, receiving critical acclaim. Since then, the brunette has released two other albums, Nightride in 2016 and most recently Joyride –released earlier this year. She's also super popular on social media with an Instagram following of over 2 million.
Do you see anything happening between her and pro partner, Brandon Armstrong?