Tom Macdonald net worth
Tom Macdonald net worth, is just one of the things we'll explore about the Canadian rapper.
Tom Macdonald has been in the music scene for a while, the heavily tattooed artist is known for his videos including Helluvit, among others.
Here you'll find out everything you need to know about the rapper, Tom Macdonald net worth, his career, scandals, love life, his relationship with Nova Rockafeller and more.
Nova Rockafeller
Products Mentioned On This Article
Like her boyfriend, Nova Rockafeller is also a fellow artist and singer. The alternative rapper has gained notoriety thanks to her music and her link to Macdonald.
She describes herself on social media as a 'Rapper producer artist writer director photographer designer.'
The two have been in a relationship for a few years with online sources first linking them together since 2017.
The two also share a working relationship, they founded the punk band with the name GFBF a few years back and have since released several albums together. The band GFBF has released eight albums to date.
Tom Macdonald bio
Tom Macdonald was born in Canada on September 21, 1988; to mom Lee Ann MacDonald.
Before we get to Tom Macdonald net worth, we need to talk about his beginnings.
Prior to his career in the music industry, Tom actually was drawn to wrestling as a teenager. He actually spent six years wrestling across his home country, Canada, before entering the music world.
He wrestled for Real Canadian Wrestling from 2004 and 2009. He was regularly featured on a wrestling show in Alberta and participated in Pay Per View programming for WWE with other notable wrestlers. He eventually quit wrestling to pursue music.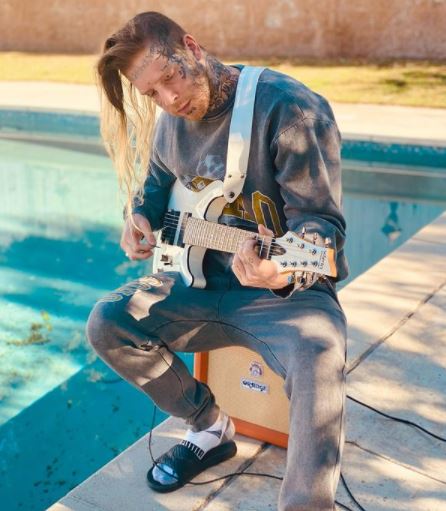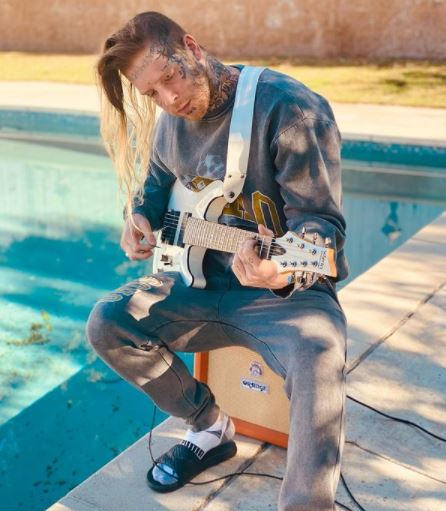 He began his rapping career through YouTube in the year 2009, however his first album which is titled LeeAnn's Son was released five years later in 2014. His first YouTube video was "Tom MacDonald – 'Wannabe' (Official Video)" and it was posted in May 2014.
His video "Tom MacDonald – 'Dear Rappers'" has more than 400,000 views on YouTube.
His career was elevated following the release of his single 'Dear Rappers' in the year 2017. The rapper also released the music video for his song "Helluvit" in January 2018.
Tom Macdonald has since become notorious for engaging in a lot of controversies because of his lyrics and their meanings; that ultimately affect Tom Macdonald net worth.
The recent controversy he attracted was after he released "Coronavirus" in which he spoke about the unexpected pandemic.
Tom Macdonald Net Worth
When discussing Tom Macdonald net worth, several online sources coincide that the rapper possess an estimated net worth of $750k.
Most of his earnings stem from his musical career and he is also said to be investing in properties.
Who is Tom Macdonald girlfriend?
At 32, Tom Macdonald is not known for being a womanizer, instead the only relationship that we know of is with girlfriend and bandmate, Nova Rockafeller who has been his girlfriend for the past four years.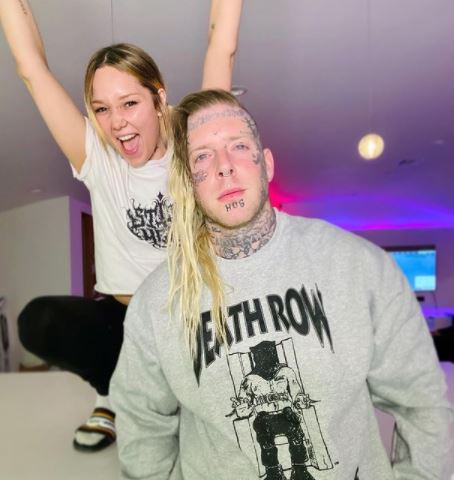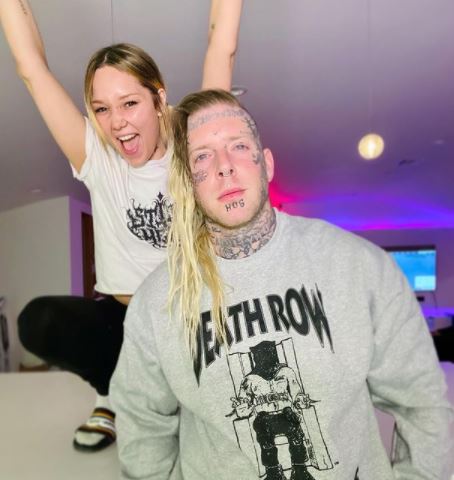 Together they form the punk musical band, GFBF.
Does Tom MacDonald have a kid?
The answer would be no, though Tom MacDonald and girlfriend Nova Rockafeller have been in a serious relationship for years -and the two seem to be pretty committed to each other -the two haven't procreated just yet.
They do not have any children together nor does Tom MacDonald has fathered any children with other women.
How did Tom MacDonald get famous?
Tom MacDonald like many media personalities, began his career making/producing YouTube videos. He has over a million YouTube subscribers and more than 380 thousand Instagram followers.
One of his most popular videos "Dear Rappers" has more than 400 thousand YouTube views.
Tom MacDonald first got attention after he found his music style around 2014. That's the time when he released the songs "Wannabe" and "Dear Rappers", the later received over half a million views on YouTube.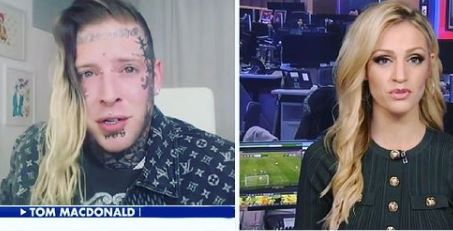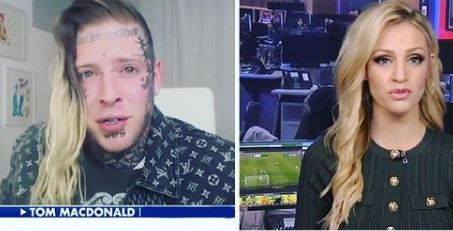 Nowadays he best known for his song "WHITEBOY", released in 2018. His discography includes Deathreats (2018) and See You Tomorrow (2015).
His video Everybody Hates Me' got the biggest number of views on YouTube during the rapper's career, exactly more than 17 million.
In addition to his controversial lyrics, he is also known for living quite the opposite lifestyle of many entertainers. Though he is covered in tattoos and might give you a certain vibe, Tom MacDonald is adamant about being against the use of drugs and drinking and it is a frequent subject in his music.
Where does Tom McDonald live?
The Canadian rapper is currently making his home in Los Angeles next to girlfriend, Nova Rockafeller.
What does Tom Macdonald do now?
In addition to the pandemic, he most recently calls out 'woke' America in his newest single.
He has previously stated that he separates from the pack by rapping about subjects that may make some people uncomfortable.
Nova Rockefeller bio
Nova Rockefeller, a social media personality and talented artist in her own right, grew up loving '90s alternative rock and pop. She incorporates early '90s sounds with underground hip hop into her own music.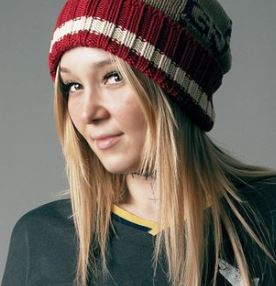 She is best known for her self-produced 2011 album Insufficient Funds. She also contributed to the soundtrack for 2015 teen comedy The Duff. In addition, she appeared in an episode of the TV series The Grindhouse Radio in 2016.
Her songs have been featured on MTV Siesta Keys, Bad Girls Club and Dancing With the Stars to name a few.
She signed a partnership with multi-platinum songwriter Evan "Kidd" Bogart's Boardwalk Records and Island Records. Since 2017, she's been in a music duo called GFBF with beau, Tom MacDonald.
Nova Rockefeller Net Worth
Online sources reports that lovely Nova Rockefeller is actually loaded, even more than her boyfriend Tom Macdonald. The 32-year-old apparently has an estimated net worth of $3 million dollars.
Are Tom MacDonald and Nova Rockafeller still together?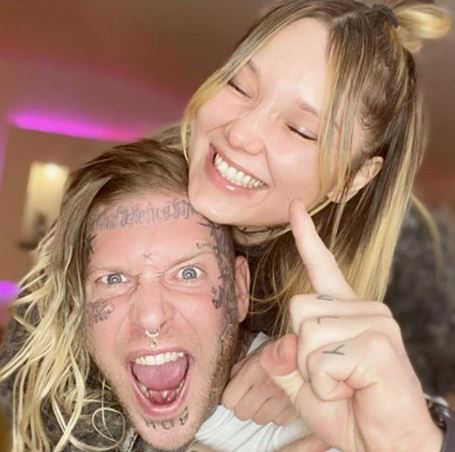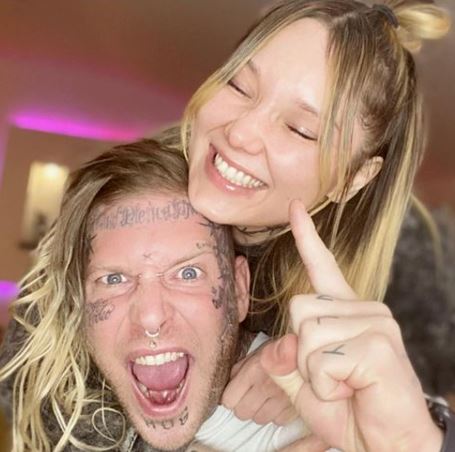 Yes the couple has been in a romantic and working relationship since 2017, that means they have been dating for about four years.
Where was Nova Rockefeller raised?
Nova Rockefeller was born July 22, 1988; in Edmonton, Canada and was raised in Jamaica.
According to Allive Agency, Nova actually spent her teen years living in group homes and getting kicked out of every school she went to; this made her feel like she was always against the system.
How did Nova Rockefeller get famous?
Nova Rockefeller first gained notoriety thanks to her talent. Nova who began rapping at 15, landed a major record deal with Island in 2013 off an album she made in her basement!
"Made in Gold" was her anti-pop smash, trashing the music industry, yet climbed the chart to #17 on Sirius Hits 1 weeks, getting syncs in The Duff, The Sims and a Rogers Canada commercial.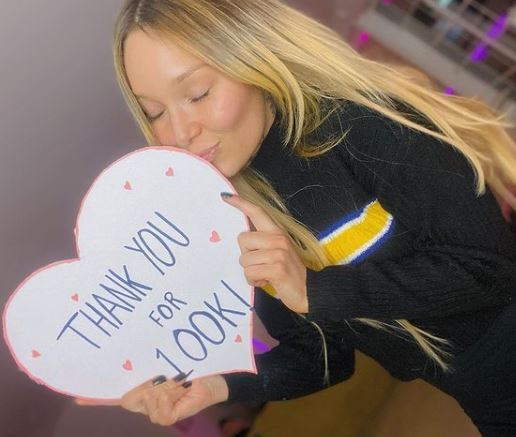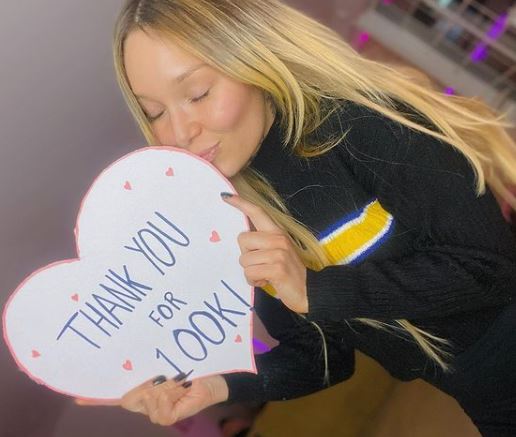 Nova who is not new to the hip hop scene, has toured with legends like R.A. The Rugged Man, ICP and Killah Priest through Canada, the US and Europe.
She also crossed over into the pop punk scene by touring as main support for All Time Low, and performing at RiotFest in Toronto. Nova made an entire EP with LA's own DJ Nobody and had a month long residency at Low End Theory.
Where does Nova Rockefeller live?
She and her boyfriend, Tom Macdonald currently live in Los Angeles.
What happened Nova Rockafeller?
On her blog, Nova Rockefeller addresses the music rollercoaster ride that left her with a drinking addiction and how she ended and Tom Macdonald fell in love.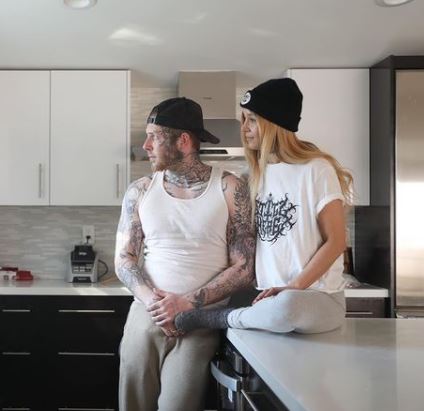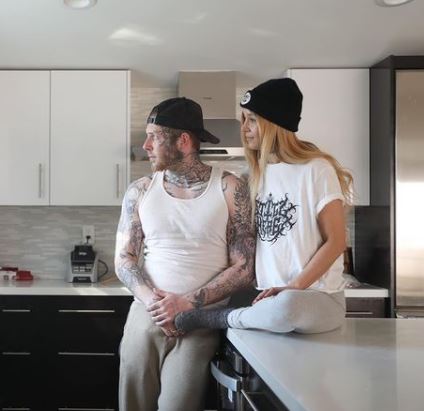 She writes:
I signed the record deal that most artists would give anything for. I thought my dreams had come true.. but it turns out – not so much. When I got dropped I felt crushed. The hundreds of songs I spent the last three and a half years writing faded into oblivion. So? I started drinking. I sunk into a deep and lonely depression.
My brain became a dangerous place and eventually I learned it wasn't safe to go fucking around in there trying to write songs. Instead I spent months on overdrive – spray painting my walls and drinking with my demons.

But I desperately wanted to write songs, so after stumbling around in the dark for a while I called Tom, my favorite person of 10 years, practically begging him to come over and write songs.
A month later we'd started a band, named it GFBF, written an entire album and fell in love.
What does Nova Rockefeller do now?
Most recently she directed, edited, and was the cinematographer for the 2020 video short Tom MacDonald: Coronavirus.