McCann Utu Jr.
TV personality and reporter, Stacy Fawcett has died along with her teenage son after she was stabbed to death by her other son. Stacy Fawcett was a food reporter on morning news show Daybreak on Channel 8 and became known as 'Dallas' Favourite Foodie'.
Products Mentioned On This Article
The bubbly blonde was the mother of two sons, she and one of them are believed to have been the victims of a brutal stabbing attack. According to police reports, the gruesome scene was carried out by one of Stacy's own sons. Police has identified the attacker as McCann Utu Jr. 19, who is believed to have stabbed his mother and 17-year-old brother, Josiah Utu.
The Dallas native was a culinary enthusiast. According to her LinkedIn, Stacy spent the past 15 years in the food business, is a successful product development specialist, and is the creator/founder of "OMG S'mores" Kit , the decadent dessert line that she launched in 2009.
On her blog she highlights national food holidays, posts some of the most delicious recipes and photos. In addition to appearing on 102.9 Now, Stacy also appears as "Daybreak's Favorite Foodie" on WFAA Channel 8's "Daybreak" with Ron Corning & Cynthia Izzaguire. She has been described by close friends as having the biggest heart and being a good listener. Stacy was an active volunteer at the North Texas Food Bank, and encouraged everyone to find out just how rewarding it can be to help feed the hungry in North Texas.
Reports say McCann Utu Jr. attacked the pair before stabbing himself. The incident took place early on Friday, police was notified after they received the call from McCann Utu telling them he had committed a murder. The 19-year-old was still alive when police arrived. He was taken to a local hospital where he later died.
Josiah Utu was a junior at Plano West High School, where he was a varsity football player. Students have paid tribute to the mother and son.
According to a close family member, McCann Utu had been different since suffering a traumatic brain injury over a year ago, the Dallas Morning News reports. Below you can read more interesting facts about McCann Utu Jr.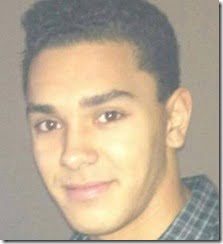 1. McCann Utu was born on March 18, 1997 in Dallas, the son of McCann Utu Sr. and Stacy Fawcett.
2. His parents were divorced in 2003 after a six-year-marriage.
3. His father is the CEO and Managing Partner at Fuel Tech Global in Plano, Texas.
4. McCann Utu was a star basketball player at Plano West high
5. He suffered a serious fall in 2013 and suffered another incident involving a student in 2014.
6. His personality completely changed and turned into a different person
7. Before the life changing incidents, he and his brother were inseparable
8. According to his uncle, Justin Fawcett, McCann would wonder barefoot  in the streets
9. McCann Utu also lost interest in attending college and became isolated
10. McCann Utu is survived by his father.